Stormwater and Sanitary Sewer Project
In 2022 the Village's Public Works Committee and Board of Trustees approved a project to maintain, repair, and update deteriorating areas of our community's stormwater and sanitary sewer infrastructure. We have contracted with two companies, Visu-Sewer and Woleske Construction, to clean, televise, reline, and, in some cases, replace portions of our ageing underground sewer system.
Work is expected to begin June 26th, 2023 and should conclude in November 2023. The project areas are depicted on the maps below and will take place in the Village utility easement; however, crews may need to access adjacent properties to move equipment to and from job sites. Homes directly affected by work being completed by Visu-Sewer will be contacted directly via door hanger with specific instructions and project dates.
If you have any questions concerning this project, please contact us by submitting an e-mail to: info@villageofmaplebluff.com.
Project Time-Line
Late June/July: Cleaning & Televising Sanitary Sewer
Late July/Early August: Lining Sanitary Sewer
August 15: Storm Sewer Replacement Bayside Dr.
September: Manhole Castings
September 10: Lakewood Blvd. Storm Sewer Replacement
November 8: Country Club Water Main Replacement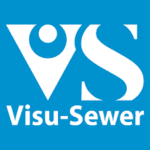 Woleske Construction Projects:
Water Main Replacement
Storm Sewer Replacement