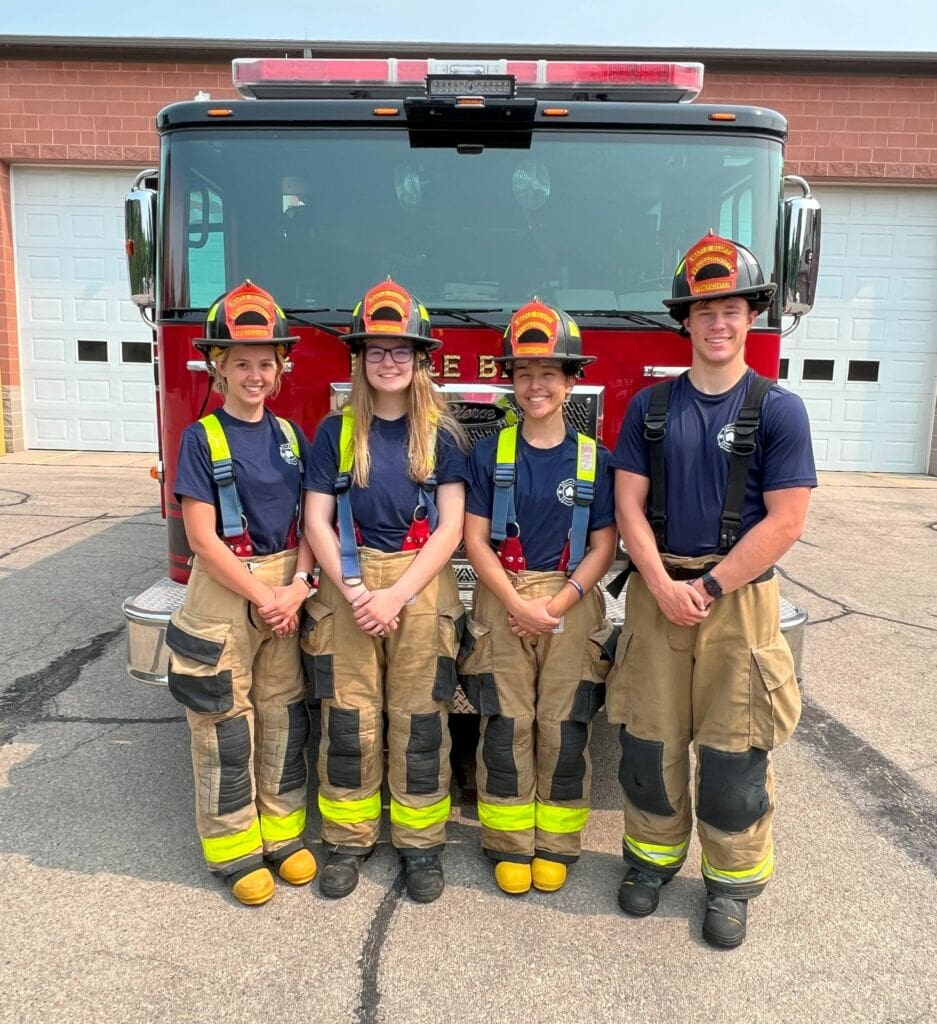 Internships have been used as a steppingstone to help individuals get an edge in their chosen career. Our internship program could be your steppingstone. In today's fire service, Emergency Medical Service (EMS) has become an integral part of a firefighter's job requirements. The Maple Bluff Fire Rescue Department offers both fire and EMS experience to our interns. We provide our interns the opportunity to receive EMS certification to the Wisconsin Advanced EMT Level, State of Wisconsin Firefighter II Certification, Motor Pump Operator – Pumper, and Fire Inspector while achieving your Associate's Degree in Fire Science from Madison Area Technical College.
Our intern firefighter/EMTs will also experience the camaraderie of living in a firehouse while performing assigned duties as a team. In order to qualify to be an intern with our department you must be enrolled in or on the waiting list for the Fire Protection Program at Madison Area Technical College.  If selected, your internship will last for the duration of the associate's degree program (2 years). Students accepted into our internship will be given tuition assistance, bi-monthly stipend, paid certifications, free housing, and more. Our department offers in house fire/EMS training to help keep our staff trained to today's ever changing standards. The Maple Bluff Fire Rescue Department provides financial assistance for tuition and additional trainings. Our internship is a chance to receive the needed training, experience, and life skills to help you succeed in a career in the fire/EMS service.
We are not currently accepting applications for our internship program.
QUALIFICATIONS/REQUIREMENTS:
be a United States citizen

be at least 18 years of age prior to starting Madison College's Associates Degree Program

be a high school graduate or possess a high school equivalency diploma

Enrolled in or on the waiting list for the Fire Science Associates Degree Program at Madison College

possess a valid Wisconsin driver's license

must be of good mental and physical health

pass a physical agility/written examination

pass a pre-employment medical/drug screening
QUALITIES DESIRABLE IN A FIREFIGHTER/EMT:
motivation to serve

effective communication skills

good physical, mental, emotional health

ability to exercise sound judgment

strong sense of responsibility

compassion in all situations

ability to work as team member

honesty and integrity

good problem-solving skills

desire to work hard

positive attitude