​​​​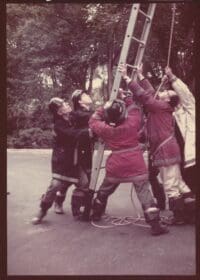 In addition to being certified firefighters and EMTs, many of our members hold certifications as aerial and pumper operators, fire inspectors, emergency service instructors, fire officers, ice rescue technicians, and vehicle extrication technicians. In an effort to continue to provide the highest quality emergency services possible, our personnel are provided with the opportunity for further education. This is most commonly done by conducting regular in-house training sessions. The MBFD conducts four regularly scheduled trainings for fire and EMS at our firehouse each month. In addition to in-house training, our members regularly attend regional and national presentations and trainings to ensure our department remains on the leading edge of technology and tactics.
Annually our members log over 3,000 hours of continuing education and training in the following topics: firefighting tactics, fire attack, victim search and rescue, firefighter rescue (Rapid Intervention Team or RIT), ice rescue, technical high/low angle rescue, emergency medical services, vehicle extrication, water rescue, laddering buildings, active shooter situations, motor pump and aerial operations, rope rescue, hazardous materials, medical helicopter landing zone operations, communications, incident pre-planning, firefighter accountability, and many more.
In an effort to promote knowledge and education within the fire service, the MBFD extends an invitation to all Firefighters/EMTs currently serving on a department, with the approval of your fire chief, to attend our in-house fire and EMS training. Please RSVP to Chief Kristopher Loy, kloy@villageofmaplebluff.com to receive permission to attend.