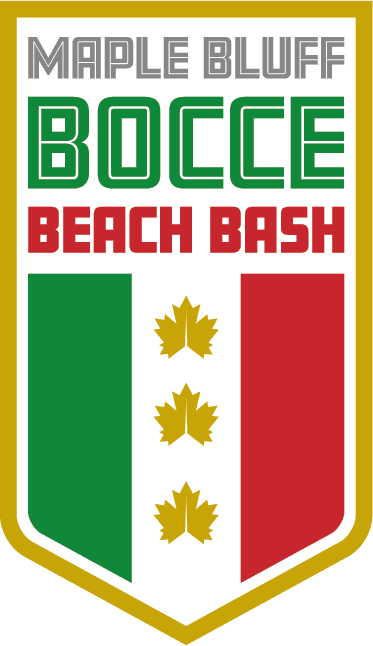 The 2023 Bocce Beach Bash taking place on June 2! This is our community's biggest fundraiser for the Maple Bluff Parks and Recreation Department.
It takes a village!
Thank you!
Trish Grant (trishLgrant@gmail.com) &
Sarah Shah (mrs.sarahrshah@gmail.com)
Bocce Beach Bash Silent Auction Co-Chairs
---
---
---
Event Day Schedule:
Pre-Registered guests can retrieve their pre-registration packet beginning at 1:00pm on June 2, 2023 from the Blue Registration Tent at Beach Park.
Non-Registered guests can begin to register at 4:30pm from the Green Registration Tent.
5:00pm – Recognition of the 2022 Dailey Service Award (Trish Grant & Sarah Shah)
---
The Dailey Service Award is a prestigious award named after the first recipients, Warren and Ann Dailey (2004), which recognizes individuals whose village volunteerism and leadership are both extraordinary and inspiring. Much like many of their predecessors, this year's winners stand out for their countless hours of volunteering and dedication to the Village. Most of you likely have known them from the email reminders regarding the Bocce Beach Bash Silent Auction. It is with great honor to recognize Trish Grant and Sarah Shah as the recipients of the 2022 Dailey Service Award.
Sarah Shah began her involvement in 2016 while assisting then-Chairs Cynthia Johnson and Sheila Young with entering donation items. Trish Grant joined the Silent Auction team in 2018 to jointly take over the helm from Sheila Young and Cynthia Johnson. Trish and Sarah have continuously met and exceeded the high bar of the silent auction benefiting Maple Bluff's Parks and Recreational Programs set by the previous organizers. Collectively, Trish and Sarah have raised over $150,000 in donations from the silent auction with the two highest grossing events occurring in 2019 and 2021, respectively. This money has been used to help fund new playground equipment at Beach, McBride, and Firemen's Park, adjustable basketball hoop at Firemen's Park, bike repair station at Beach Park, and key fob access to facilities, just to name a few. Their months of planning, organizing, and outreach are on top of full-time careers and raising growing boys. The continued success of the auction would be impossible without the donations from all our generous neighbors. The vacation homes, parties, unique experiences, and friendly competitions are not only what make this fundraiser successful, but what makes Maple Bluff a very special place to live.
---
5:00pm – Bar and Silent Auction Opens
5:30pm – Round 1 of Bocce Begins
5:30/6:00pm – Pedro's Buffet Begins
6:00pm Round 2 of Bocce Begins
8:00pm – Pedro's Buffet Closes
9:00pm – Silent Auction Closes
9:30pm – Registration/Ticket sales closes
10:00pm – Bar closes and Beach House is locked up.
---
Saturday, notification of Silent Auction Winners and all credit cards on file for winners will be processed.